STATE39
The STATE39 collection features designs by local Los Angeles based artists. The artwork is intended to portray an image or concept by utilizing a minimalist approach to structure and color. Our shirts are made of durable cotton fabric and have a double-stitched bottom hem and sleeve. They are fitted around the shoulder and hang straight along the torso. They arrive pre-shrunk and are designed to fit your body the way you want a shirt to fit.
WEBSITE:
STATE39
THIS BOUNDLESS WORLD
"This Boundless World" was created by Daniel Royse in 2010 with the goal of providing travel related content (Guides and Articles) for the international backpacker community. At its peak the publication had over 60 writers and received approximately 8,000 readers per month. The site has since stopped producing content on a regular basis, but remains online at its original URL.
WEBSITE:
THIS BOUNDLESS WORLD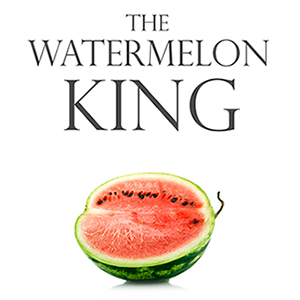 THE WATERMELON KING
Published in 2015, The Watermelon King is a novelized story about a backpacking trip that Daniel took across East Africa. The book incorporates two narratives that run parallel throughout the story. The first being about two brothers as they backpack across Africa. The second, being a series of short stories written by their father about their grandfather. Together these narratives highlight the importance of following your heart and how it can inspire other to do the same. After being laid off from his job at a prestigious consulting firm, Dean decides to embark on a journey across East Africa with his younger brother. Unknowingly, they travel into bandit territory where a medical emergency forces them to choose between their safety and their health. Inspired by true events, The Watermelon King follows the journey of two brothers as they backpack across one of East Africa's most inhospitable regions. As they endure endless days of difficult travel, a series of short stories written by their father begins to uncover their inherent desire for adventure and their connection to the past. Along the way they begin to understand the beauty and frustration of life in Africa.
WEBSITE:
THE WATERMELON KING